Over the past few weeks, it has been impossible to watch TV, read the news, or even log on to social media without the mention of COVID-19. Yes, we want to be alert and exercise the necessary precautions, but we also do not want to be overly anxious to the point where it is taking us away from living our lives. Beyond that, we don't want the fear of this virus to go down a path of anxiety based on race. We've already seen it stemming back to the aftermath of 9/11, and sadly, more recently, in regards to our country's current response to the situation at hand. It seems as though Xenophobia is spreading as fast as COVID-19 itself, and there have to be ways that we as a community can design a better media filter that will instill messages of hope rather than fear, panic, and racial profiling.
Mainstream media and even "beloved" news channels featuring photos or videos of Asian men and women in masks or even tweets of clickbait articles casually using Chinatown photos strike close to home. We are an Asian American-owned design firm. While we do feel grateful to be a part of the Bay Area, where the Asian-American community has a diverse presence in this rich melting pot, our team members have experienced Xenophobia firsthand as news of COVID-19 advances.
Social media: Too much or not at all?
Using social media as a platform to "trend" specific topics is a great start. For example, hashtags in different languages translating to "I am not a virus" have received wide praise. As more people work remotely, we can expect social media usage to skyrocket, and trending topics relating to others' experiences with Xenophobia can raise awareness and hopefully create positive change.
On the other hand, perhaps a break from social media altogether can possibly aid in our response to the pandemic. For some, social media is used to determine social status via retweets, likes, or favorites, and this type of thinking can be detrimental to mental health. Not only that but because people will do anything for retweets and "likes," they also open the door to relaying inaccurate information to the public. Further, with our phones always in hand, we are exposed to news sources 24/7, which can play a considerable role in striking fear. Take a two-day break from your phone if you can–this will lift a huge weight off your shoulders.
The Continued Rise Of Media
With widespread cancellations of events with 25-50+ attendees, people have also noticed rumors of shutting down media for the time being. There is no doubt in my mind that the current media influences behavior–it is why we are seeing entire shelves in Target, Costco, and even Trader Joe's empty of everyday necessities. This is not to say that all media is "toxic," but we believe the public has a way of paying attention to clickbait over viable, well-researched articles. After all, the media has been the primary aid in reporting essential details and updates about COVID-19. If it does not come directly from the CDC or WHO, don't believe every single thing you come across on the news.
Back To Our Roots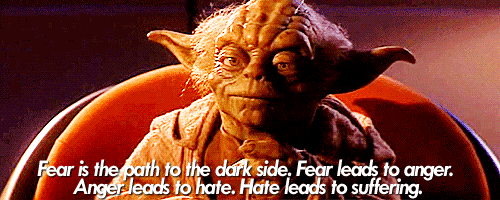 The accelerating news of COVID-19's advances has inevitably affected our businesses and clients, but we firmly believe that we will weather through. In the meantime, we are happy to support our network in any way that we can. We want to encourage social distancing by working remotely. While some members of our team already work from home, we proudly leave this open to our entire team as a way to keep them and their families' health/safety a first priority. Given our roots and humble beginnings, we are a startup that prides itself on being adaptable to times of uncertainty, but our vision is that global crises such as this will bring us all together. Do the research, know the scientific facts, get educated, and most importantly, stay safe out there.